3D ARTEFACTS FROM
LEIDEN MUSEUM OF ANTIQUITIES
The statue of Maya (Director of the Treasury) and his wife Meryt.
Mudbrick pyramids toped by a stone pyramidion were used from the 18th dynasti to spot tombs. 
The Nefertiti Bust painted on a limestone is around  1345 B.C.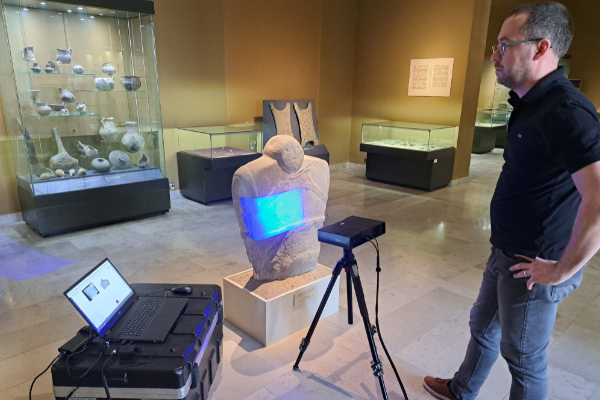 Maze-M's goal is to support museums in their road to digitization and accessibility of arteracts. Hence, it will be constantly releasing artefacts in 3D  which will be available for the public to explore. 
The Dutch National Museum of Antiquities brings archaeology and the ancient world to life but not all their arterfacts are in 3D. We can't present it all here. Therefore, we recomend you visit the museum.