The Artec Micro is the best 3D desktop scanner for the demands of small objects. For instance, dental science, cultural heritage preservation, jewellery design and much more.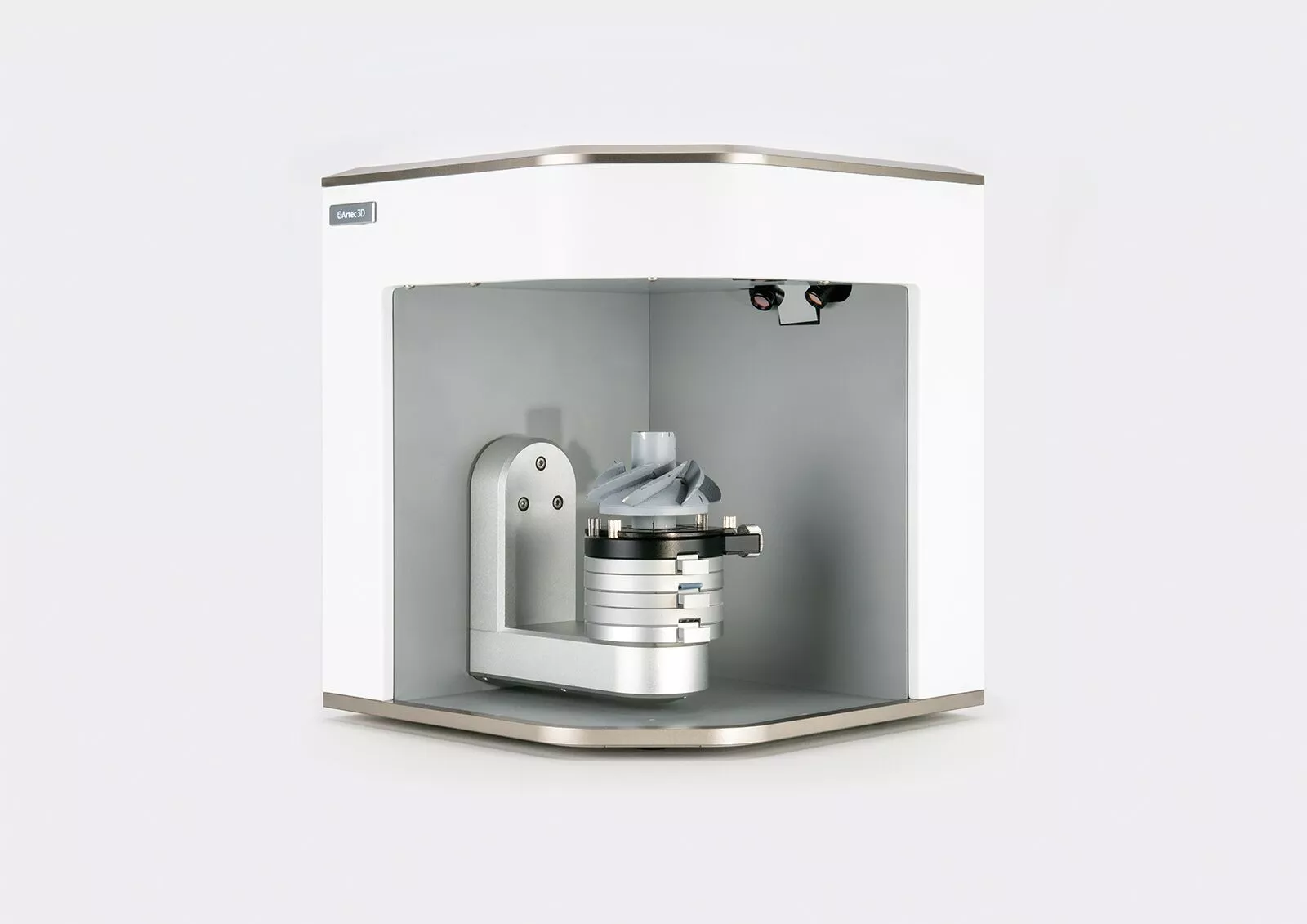 The Artec Micro is perfect for high detail and when metrology grade precision is a requirement. It has an accuracy up to 0.01mm and point 3D resolution of up to 0.029mm. Therefore, it captures and can quality inspect precision parts with confidence. In addition, by using the Artec Micro you will be able to reproduce or redesign small items which have no blueprints. This will help to reduce the time it takes to design, prototype and produce your item by weeks and saving money in the process.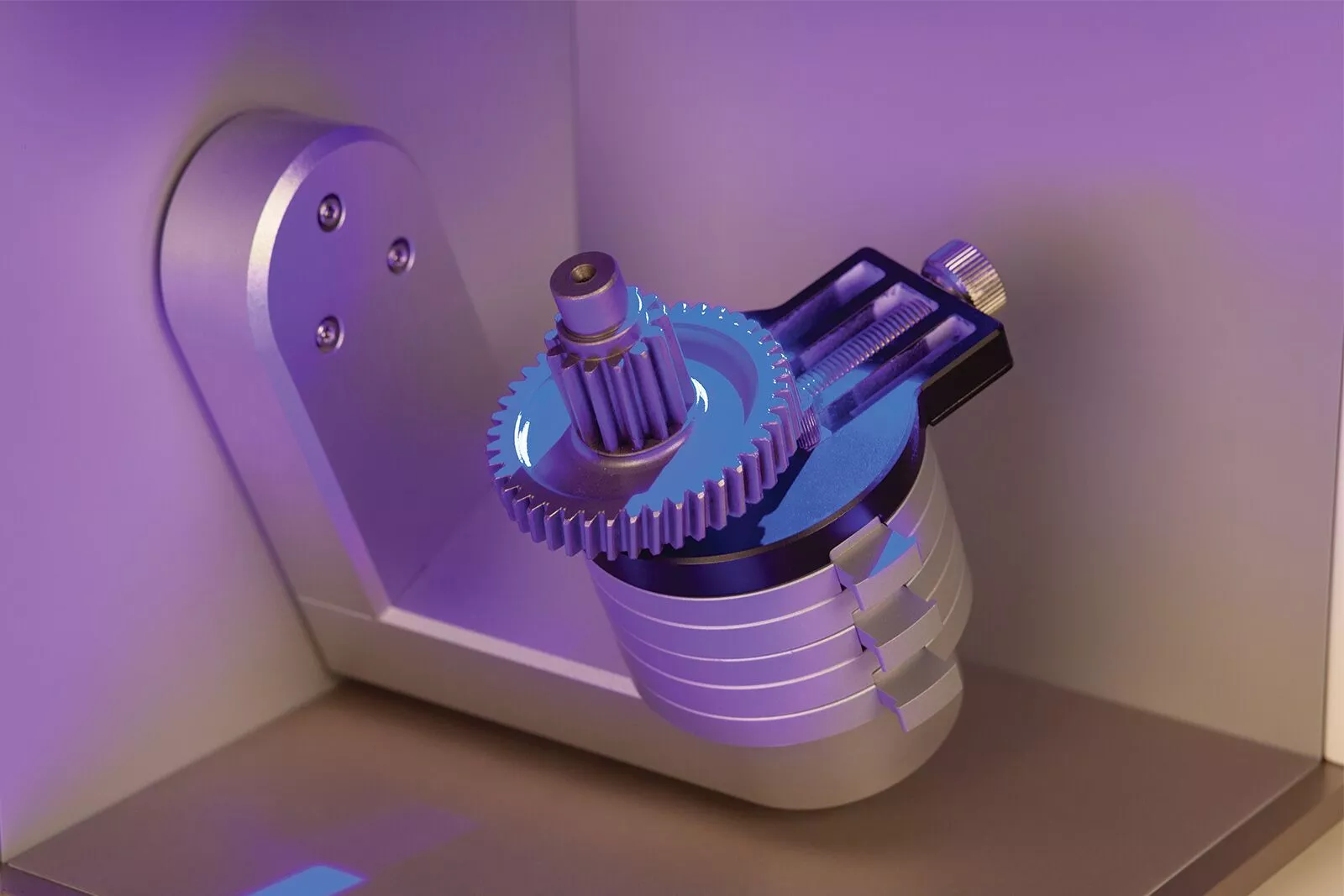 Furthermore, along with geometric information, the Artec Micro can also capture colour and texture. Therefore, making it a great piece of technology for research and development. In dentistry, it is perfect for making exact reproductions and archival of crowns, inlays, dentures, implants and more. Alternatively, this desktop 3d scanner can give you the best highly detailed scan of small cultural objects that are being researched. Consequently, allowing you to reproduce these historical items through 3D printing.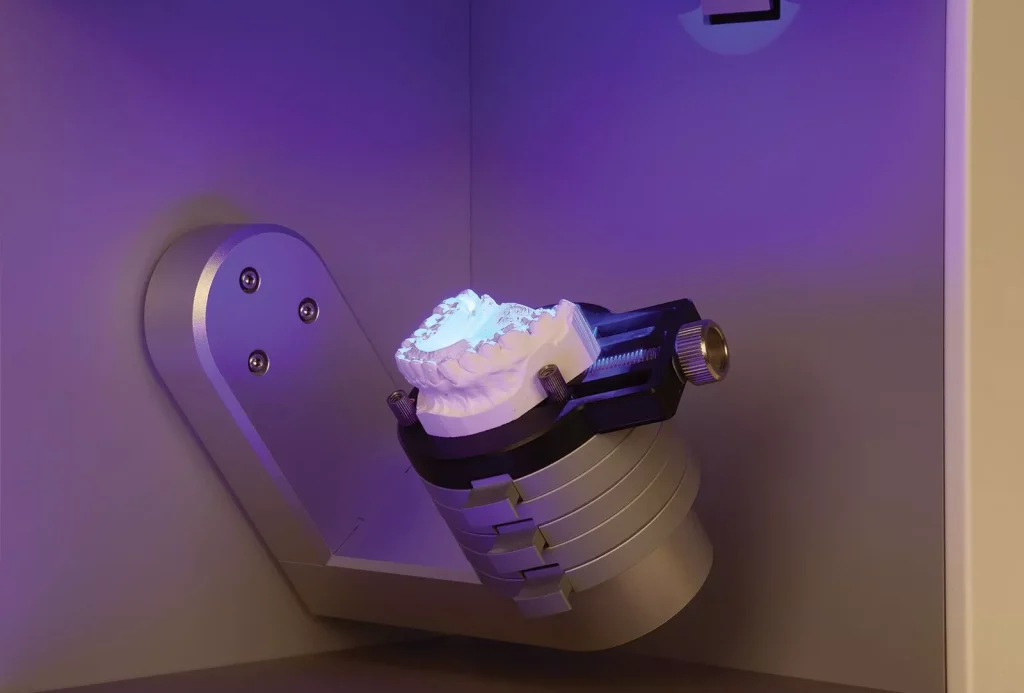 This 3D desktop scanner features a fully automatic stage for ease of scanning and calibration. It has advanced twin cameras, as well as blue LED lights that are synchronised with the dual-axis rotation system.
PRODUCT SPECIFICATIONS & HIGHLIGHTS:
Automated desktop scanner.
High Resolution (up to 0.029mm)
High Accuracy (up to 0.01mm)
Dual axis adjustable height stage.
Flexible fixtures provided for ease of positioning objects.
Hardware based scan alignment and blue light scanning ensures clean and reliable data each time.