HANDHELD PRECISION, DEVELOPED AND PRODUCED BY ZEISS
The portable T-SCAN hawk 2, the next-generation lightweight 3D laser scanner, comes with metrology-grade precision and remarkable ease of use.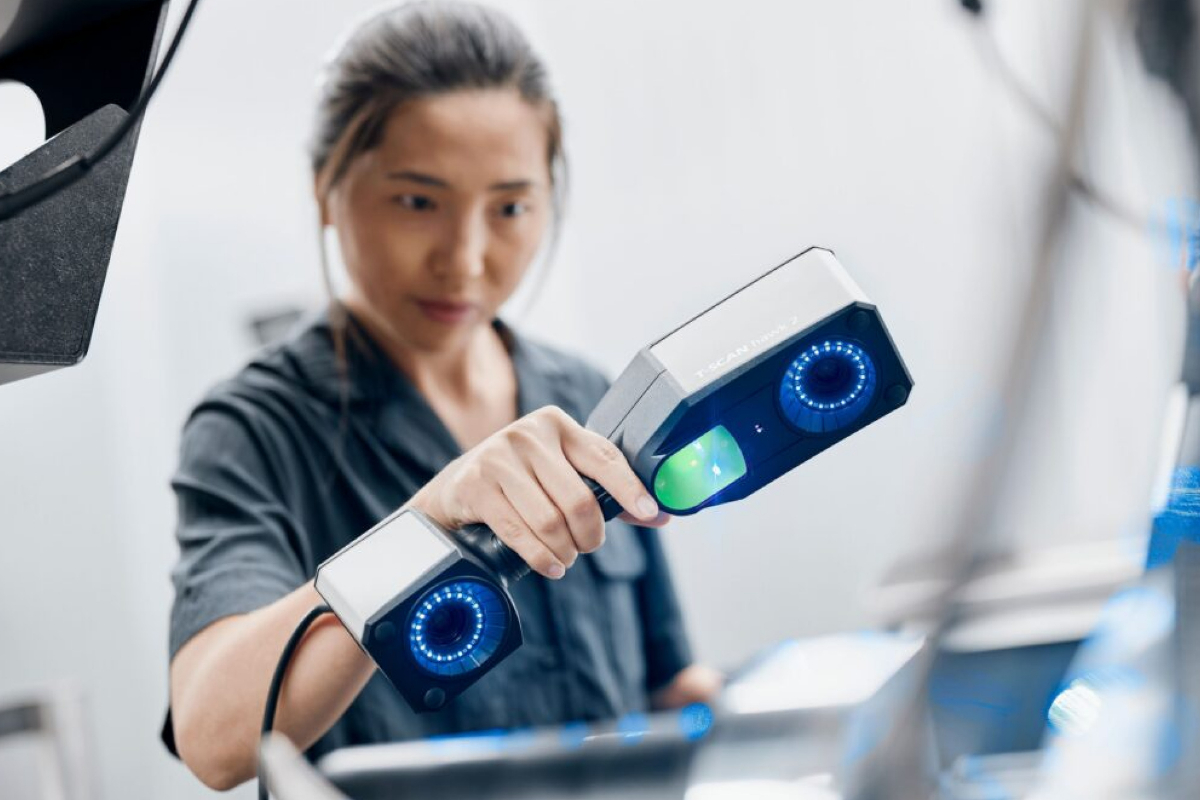 ANYTHING, ANYWHERE: THE PORTABLE SOLUTION
Lightweight, compact 3D laser scanner
Travel-friendly to support you on the spot
Assists you in confined spaces and difficult-to-reach areas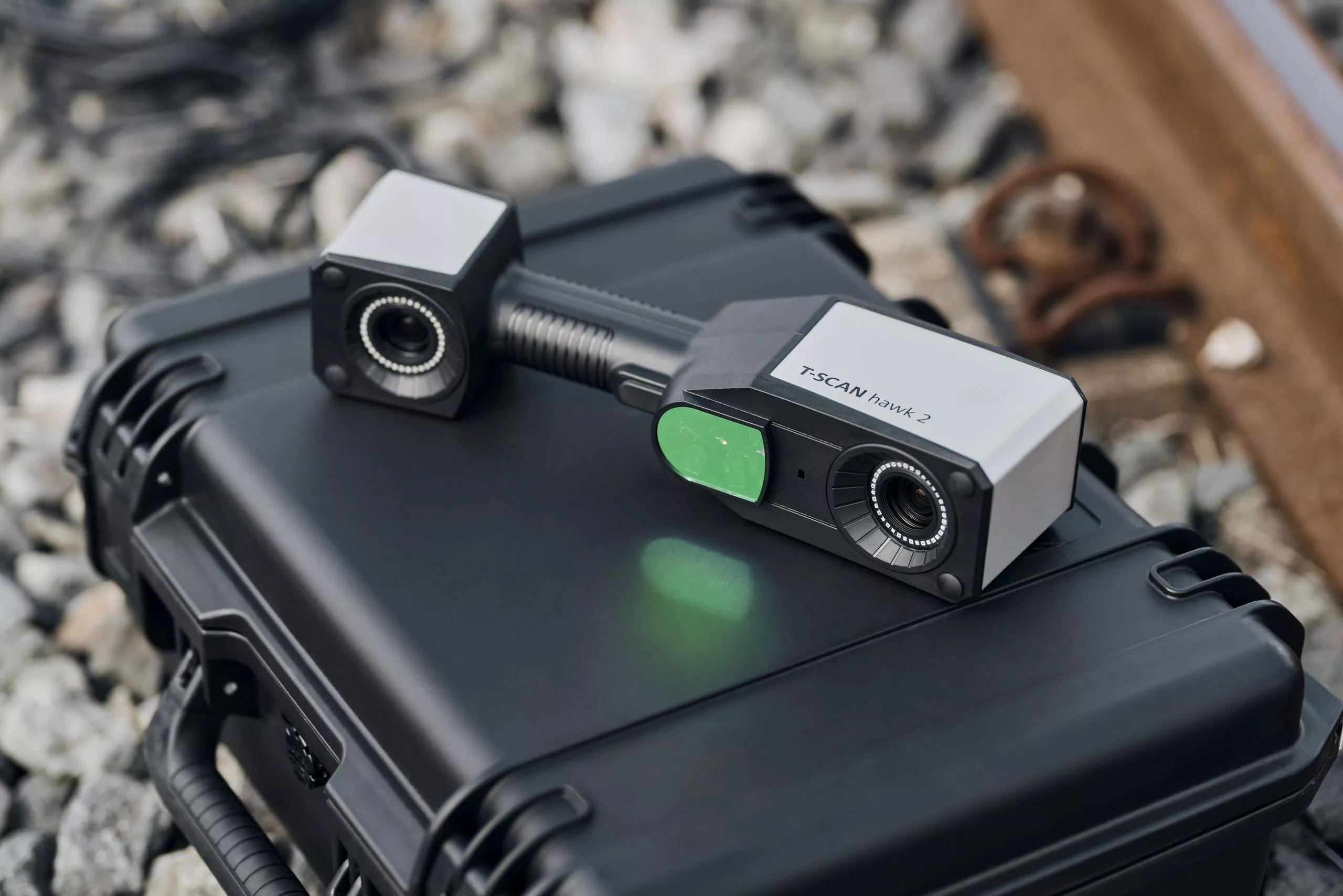 GO BIG WITH THE NEW SATELLITE MODE
T-SCAN hawk 2 is the first portable laser scanner with the new satellite mode to scan objects up to multiple meters. No need for the classical built-in photogrammetry with coded markers.
No compromise on accuracy. Easy scanner positioning with the new laser grid.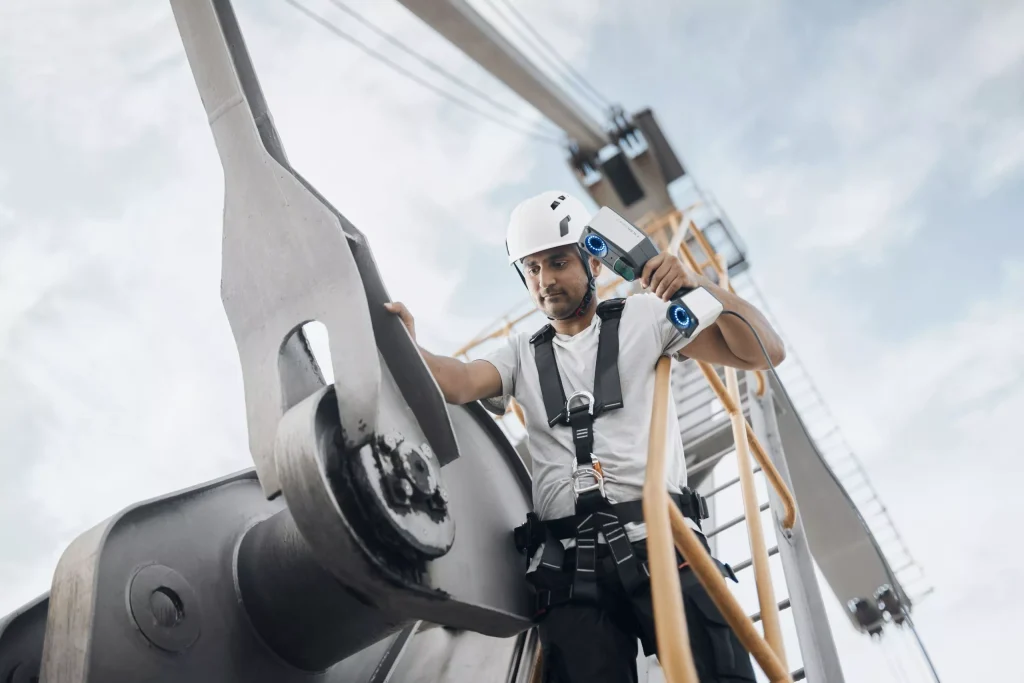 OPERATE WITH A PUSH OF A BUTTON
T-SCAN hawk 2 features four buttons to start and navigate your workflow directly. No need to operate the software separately on your laptop.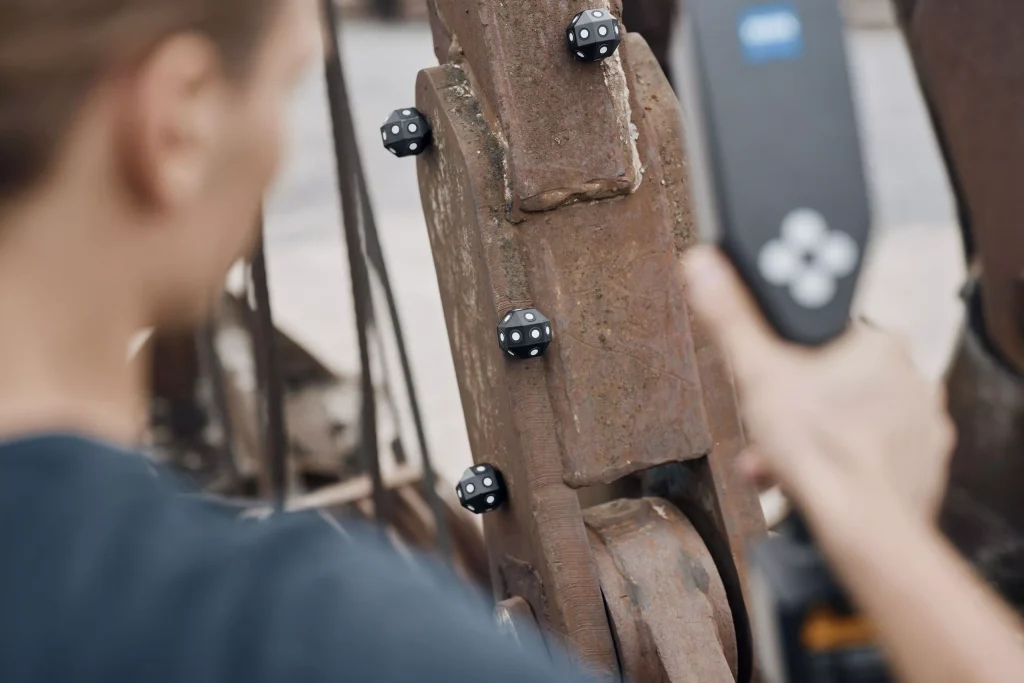 MULTIPLE LASER SOURCES ADAPTING TO YOUR NEEDS
Two available laser sources: red and blue
Captures data on many surfaces and materials
Suitable for dark and shiny objects, deep pockets and small details