THE STIGLER-BROWN INCIDENT
The Charlie Brown and Franz Stigler incident occurred on 20 December 1943, when, after a successful bomb run on Bremen, 2nd Lt. Charles "Charlie" Brown's B-17F was severely damaged by German fighters. Luftwaffe pilot Franz Stigler had the opportunity to shoot down the crippled bomber but did not do so, and instead escorted it over and past German-occupied territory so as to protect it. 
HEROIC ALTRUISM OR COURT MARTIAL?
Today's atrocities and injustice require everyday heroes to step forward and take sides. Their deeds will not be forgotten, they will be celebrated – even decades later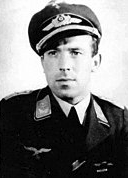 Franz Stigler (21 August 1915 – 22 March 2008) was a veteran Luftwaffe fighter pilot attached to Jagdgeschwader 27. Stigler was from Regensburg, Bavaria.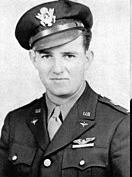 Charles Lester Brown (24 October 1922 – 24 November 2008) was a B-17 pilot with the 527th Bombardment Squadron of the 379th Bombardment Group within the USAAF's VIII Bomber Command, stationed at RAF Kimbolton in England. Brown was from Weston, West Virginia.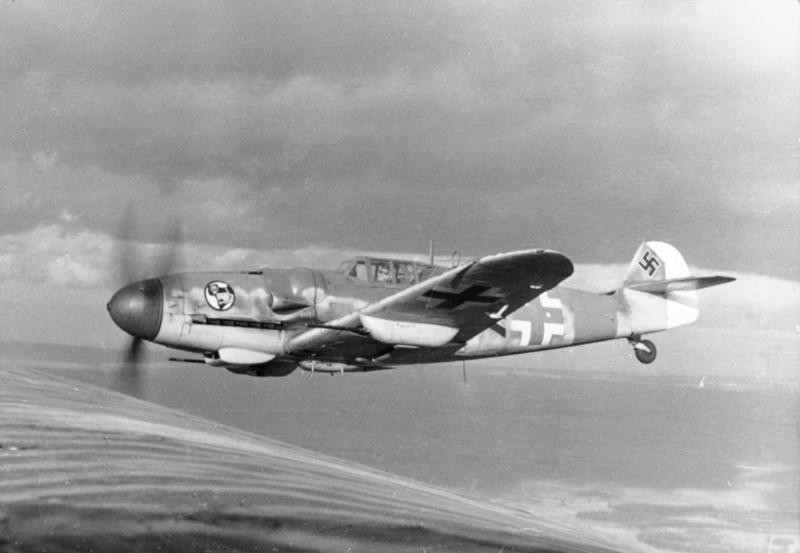 Brown's damaged, straggling bomber was spotted by Germans on the ground, including Franz Stigler (then an ace with 27 victories), who was refueling and rearming at an airfield. He soon took off in his Messerschmitt Bf 109 G-6 (which had a .50-cal. M2 Browning machine gun bullet embedded in its radiator, risking the engine overheating) and quickly caught up with Brown's plane. 
Through openings torn in the damaged bomber's airframe by flak and machine gun fire, Stigler was able to see the injured and incapacitated crew. To the American pilot's surprise, the German did not open fire on the crippled bomber. Stigler instead recalled the words of one of his commanding officers from JG 27, Gustav Rödel, during his time fighting in North Africa: "If I ever see or hear of you shooting at a man in a parachute, I will shoot you myself." Stigler later commented, "To me, it was just like they were in a parachute. I saw them and I couldn't shoot them down."

Twice Stigler tried to persuade Brown to land his plane at a German airfield and surrender, or divert to nearby neutral Sweden, where he and his crew would receive medical treatment and be interned for the remainder of the war. However Brown and the crew of the B-17 did not understand what Stigler was trying to mouth and gesture to them, and so flew on. Stigler later told Brown he was trying to get them to fly to Sweden. He then flew near Brown's plane in close formation on the bomber's port side wing, so that German anti-aircraft units would not target it, and escorted the damaged B-17 across the coast until they reached open water. Brown, still unsure of Stigler's intentions, ordered his dorsal turret gunner to target his guns on Stigler but not open fire, to warn him off. Understanding the message and certain that the bomber was finally out of German airspace, Stigler departed with a salute.
Brown managed to fly the 250 mi (400 km) across the North Sea and land his plane at RAF Seething, home of the 448th Bomb Group and at the postflight debriefing informed his officers about how a German fighter pilot had let him go. He was told not to repeat this to the rest of the unit so as not to build any positive sentiment about enemy pilots, lest other damaged bombers hold their fire on incoming fighter planes hoping to be rescued, only to be shot down. Brown commented, "Someone decided you can't be human and be flying in a German cockpit." Stigler said nothing of the incident to his commanding officers, knowing that a German pilot who spared the enemy while in combat risked a court-martial.
Brown went on to complete a combat tour. Stigler later served as a Messerschmitt Me 262 jet-fighter pilot in Jagdverband 44 until the end of the war. Ye Olde Pub did not return to combat; it was returned to the U.S. in April 1944 and was scrapped in August 1945.